Best Tyres of 2016 Put to the Test
Are you in need of new car tyres but you're not sure what brand is worth investing in? Driving around with worn or flat tyres can have some very serious consequences, but even if your tyres aren't in bad condition, we all still rely on them to get us around the tight corners when it's pouring with rain.
Whether or not you spend a lot of time on the road, when you're due for a new set it's always going to be an unwelcome expense. Many of us don't have a lot of knowledge on which tyres are best for our cars and with so many brands and tyre retailers trying to push sales upon us, the Auto Express drivers have put some of 2016's best-selling tyres to the test to see if they really are all they're made out to be. 
They tested 9 well-known tyres brands to see how they performed with wet handling, wet cornering, we braking, straight aquaplaning, curved aquaplaning, dry braking, dry handling, rolling resistance, and last but not least, the cabin noise.
Out of the 9 brands tested we've decided to give you the low-down on who appeared in the top 5, all of which are available from ourselves, MQ Mobile Tyres.
The Outcome
In fifth place: Goodyear
The Auto Express drivers trialed the Eagle F1 Asymmetric 3 which Goodyear launched in early 2016 and finished in fourth place when testing out its braking and handling, and in fifth place on the cornering steering pad and curved aquaplaning.
The tyres handled the wet handling track well and whilst it gripped well through turns, it lost that as the lock increased. The outcome also showed that this Goodyear tyre was noisy compared to others but all in all it was a good performer averaging at fifth place.
In fourth place: Dunlop
There wasn't a lot in it between Dunlop's SP Sport Maxx RT2 and the Goodyear Asymmetric 3, but Dunlop just made it in front!
The Sport Maxx RT2 was slightly better than the Asymmetric 3 around the handling track and in the aquaplaning tests, it was a great performance. Finishing in third place in the straight run and first in the curved. Dunlop's tyres finished second in dry breaking but let itself down when it came to wet handling, finishing in eighth position. Overall though, not a bad result finishing in fourth place.
Receiving the bronze medal… Continental
The Auto Express drivers showed the ContiSportContact 5 to be seriously impressive, placing in the top three for all wet and dry tests. The tyres have great grip and with their focus being on the braking ability, this was obvious from their performance.
These tyres were the speediest on the handling tracks and delivered quick direction changes, but they also performed exceptionally in the deeper water of the aquaplaning tests, winning the straight line assessment and just losing the curve test to the Dunlop.
The Continental ContiSportContact 5 tyres definitely deserve to place third with four category wins!
In second place is… Pirelli
The Pirelli P Zero performed well pretty much across the board, a tyre that has been a long time coming!
Bagging first place for rolling resistance, wet cornering and cabin noise this seems like a good tyre for the mass market. Through a series of turns, Auto Express showed that the control was good, and although grip was gradually lost as lock increased, turn-in was sharp. The P Zero gave a similar feeling on the dry track, where it finished third with decent traction.
Although it didn't give straight A's, the P Zero seems to be a near perfect go-to tyre and has averaged at second place.
The winner is… Michelin!
The only fault with the Michelin Pilot Sport 4 is the cabin noise, and with this being the only test it found itself off the podium for, we agree with Auto Express that this tyre deserves to be in first place.
The tyres kept their grip when going around corners better than all but one of the tyres that Auto Express tested and it excelled in the braking tests. The Pilot Sport 4 gave a great performance in the dry assessments, with quite a clear margin between these and the competitors.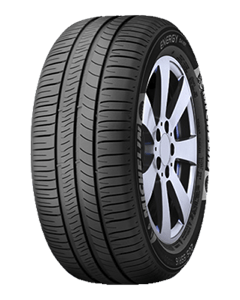 We can offer you free help and advice regarding your tyres. Whether you just need to know about the laws regarding tyres or would like our advice on tyres for you car, just give us a call today on 01234 327 328. We are here to help!